Most Japanese do not know this serious situation about immigrants.
Japan detention centre immigrants start hunger strike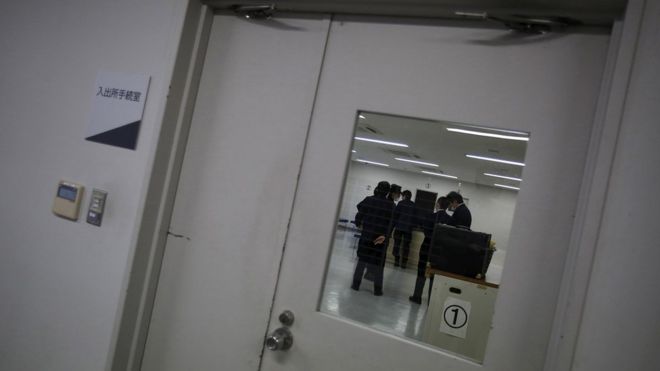 The following link show movie. Check it out.
Foreigners held in a Japanese detention centre have started a hunger strike over the death of a fellow detainee.
An Indian man was found hanged in a shower on Friday night at the centre northeast of Tokyo.
He was reportedly depressed about how long authorities were taking to decide his immigration status.
"We presume that they have refused food to push for provisional release," centre official Daisuke Akinaga told AFP.
Japan has restrictive immigration laws and accepts very few asylum seekers.
Officials did not comment on the number of strikers or their nationalities, but Kyodo News says there are over 40 protesting while immigration activists say it could be many more.
Authorities say around 330 people are currently being held at the centre in Ibaraki.
This is the 14th death at a Japanese immigration detention centre since 2006.
Iranian national Majid Seyed Nejat told Reuters that he and 19 others held in the same block as the dead man launched the protest.
"We want to know what responsibility [officials] will take for the death," he said.
Activist Mitsuru Miyasako, who works with detainees and immigrants, told Reuters the strike had spread to five separate blocks and the number refusing food could even exceed 100.
Mr Miyasako said detainees last month filed a petition to end long-term detention.
A centre spokesperson refused to comment on individual appeals.
Activists and the UN have complained about what they see as Japan's draconian immigration policies, including detaining applicants for lengthy periods of time.
Asylum seekers wait an average of three years for a decision on their immigration status, activists say.
Hiromitsu Masuda of rights group Provisional Release Association told AFP that detention periods were "abnormally long" in Japan.
"Such protests are likely to be repeated unless Japan changes the policy," he said.
Last year, around 100 inmates at immigration detention centres across Japan went on hunger strike in protest against conditions.
As of Friday, there are 1,317 people held at 17 such centres throughout the country.
Justice ministry official Kazuyuki Tokui, who oversees the centres, told Reuters his ministry did not recognise any problem at the facilities.